Discussion Starter
·
#1
·
I just finished my LED conversion over the weekend, here is what I used:
Turn Signal Relay:
I got a universal led flasher relay from cycle gear for $20 and it worked great!
Front signals:
http://www.ebay.com/itm/160861242390
I searched for "BAU15S" when I found these, as that is what the bulb base is called, I read online that BAU15S and 1156 are not the same but yet these are advertised as the same so I am not sure what to believe haha..
I would say they are about 80% as bright as stock, I bought these more to test the fitting that anything else, you will HAVE to remove the right side fairing to install it as the coolant tank sits over the bulb housing.
Front Markers Inside The Headlights
These are just your typical 194 bulbs, nothing special. I would personally go with either a 360* bulb or a forward bulb depending on the look you want. A 360* bulb will light up the housing like the standard bulb, but a forward bulb will just project the light forward and it wont reflect off the housings..
Rear Turn Signals
The rear turn signals are the same bulb as the front turn signals, so the one listed above should work, I did not try it though as I trashed my factory turn signals already when I installed my FE kit.. So I am running aftermarket stalk style turn signals..
Rear Brake Light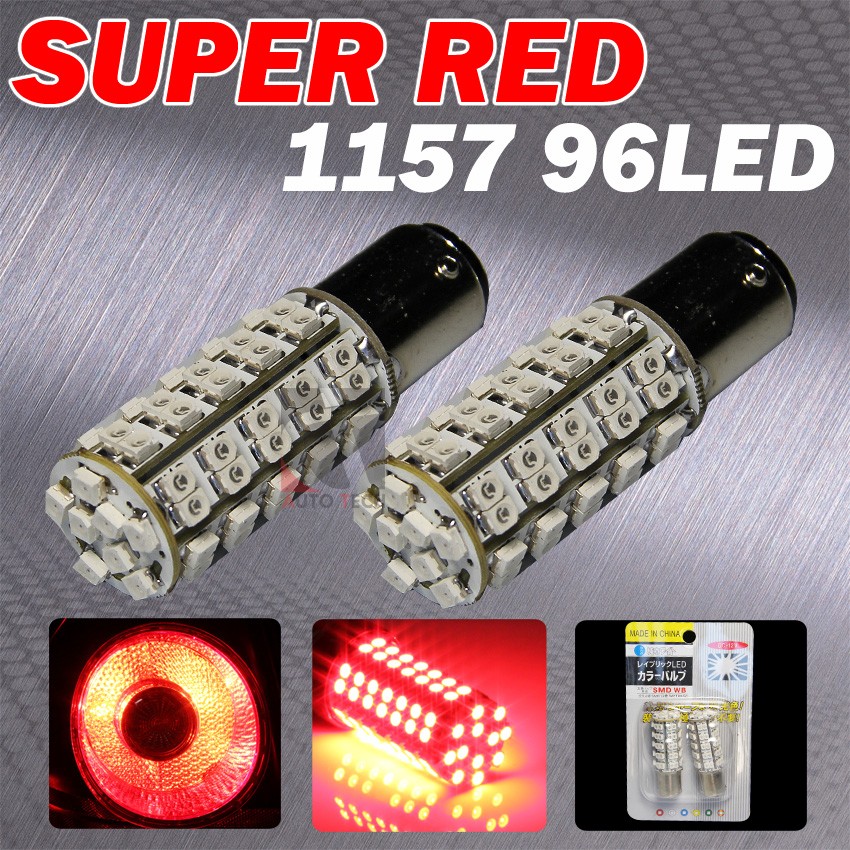 http://www.ebay.com/itm/330701379931
I searched for a 1157 bulb, I would say these are WAY brighter than stock at least at night, in the day if the sun hits the tail light just right I would says it is about 75% of what the stock bulb was.
They are expensive and only come in a two pack you but can sell the extra one on here to another member. I have a friend who also bought a 300 so we just split the cost of it.
I bought this one because it was the one with the most LEDS I could find, the only possible brighter one on eBay at the time would of been the CREE LED.. IF anyone knows about CREE LEDS they run HOT, and can burn out if the are in a location that stays on, such as a running light.
RESULTS
You
WILL
need an LED relay to get conversion to work if you use them in
ANY
turn signal location. If you do not, the lights will not flash at all.
Something else, if you do a 4 way LED signal conversion, as in LEDS in all the 4 turn signal locations, the indicator on the dash will no longer flash, it just lights up solid. I do not know why. The signals operate correctly but the indicator light on the dash does not flash at all.