Hey everyone. Signed up for the forum last week but thought I'd wait to post until after I had something to contribute. I bought a 300 last weekend to replace my wife's 250 Rebel. I ordered the Kawi factory frame sliders when we purchased the bike. After searching the forums, I don't really see anyone using them. I'm not sure if it's because they require cutting and everyone is reluctant to make an "irreversable" modification or if everyone just thinks they are ugly. Either way -for those contemplating the factory sliders here's what it took to install them and some pictures of what they look like on the bike.
Let's start!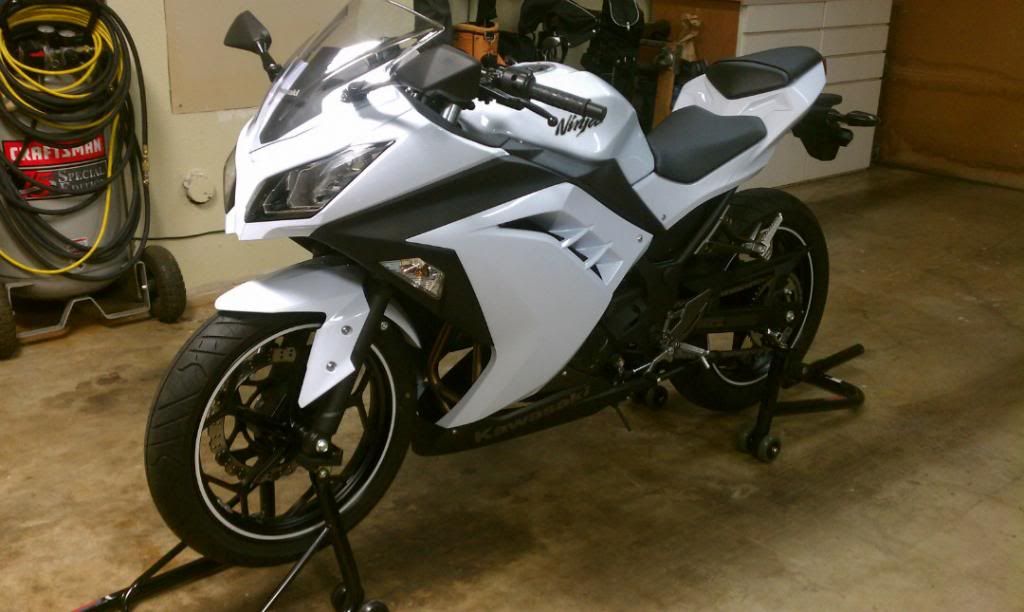 Used the service manual for fairing removal instructions...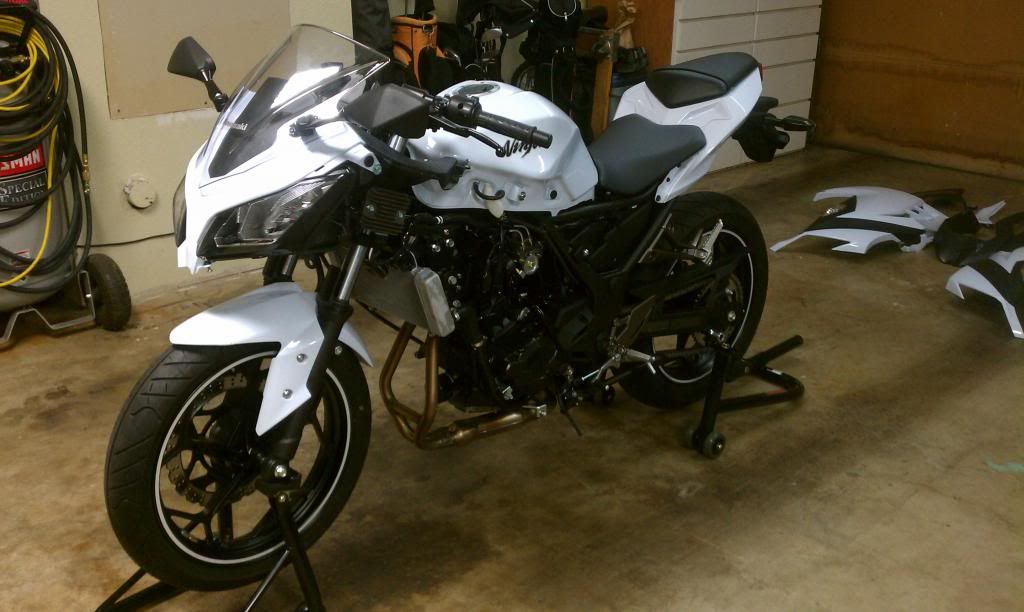 The sliders come with good instructions. Installation is fairly straightforward - support the engine with a floor jack, remove five engine mount bolts, install slider brackets with new longer bolts in their place. Bolts replaced marked with green dots. the upper ones (2 on each side) are short bolts with nuts behind them, the bottom one is one long bolt going all the way across.
It was not in the instructions, but I had to lower the radiator to get the nuts on the upper bolts as the new brackets prevented me from reaching them.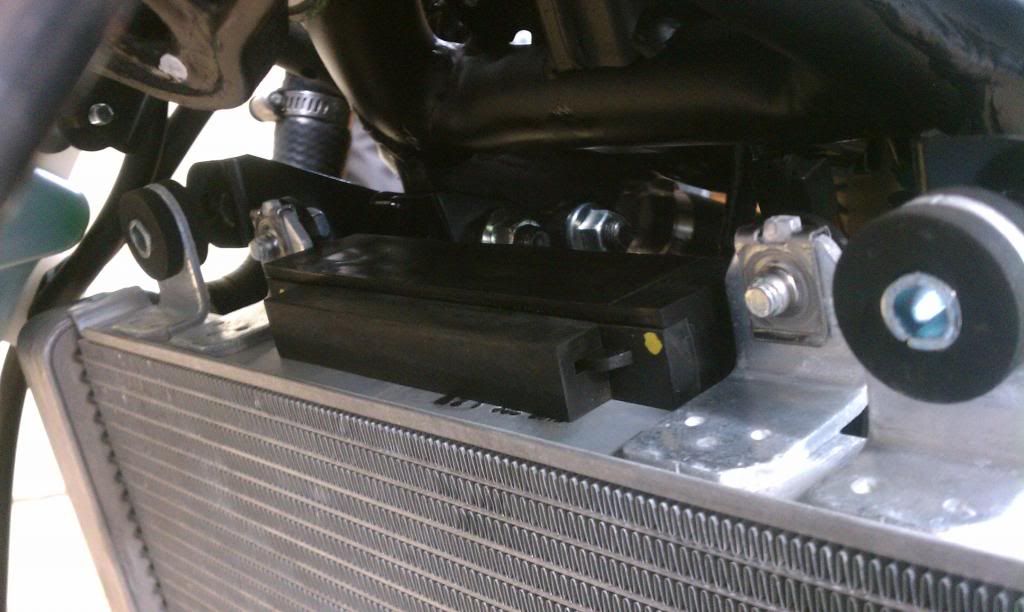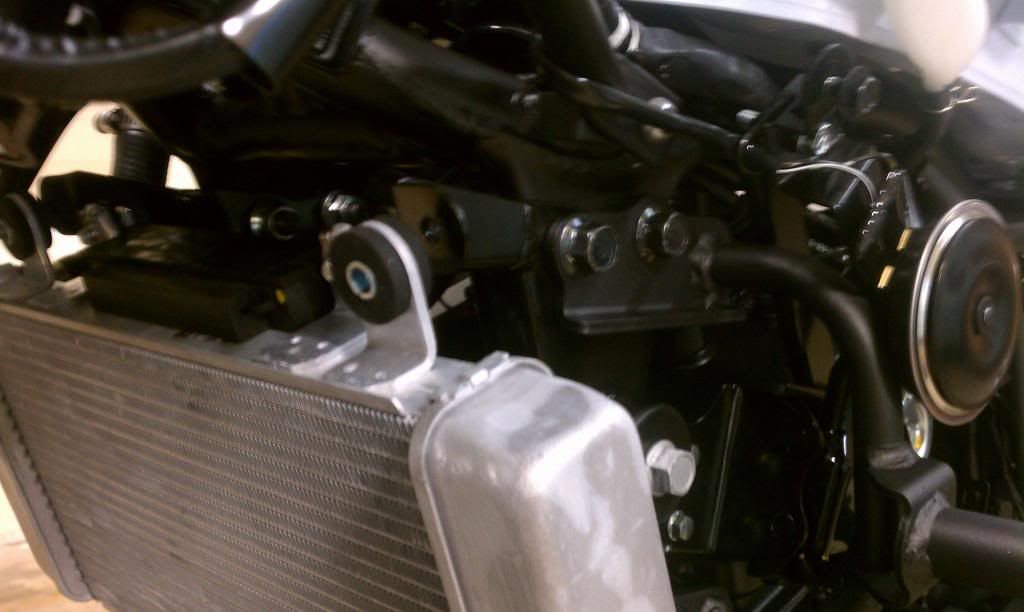 So after torquing the new bolts in place it was time to move on to the dreaded fairing modification. Kawi had these sliders in mind when they made the fairings - there are guides cast inside the fairing to mark the drill location. But first things first -I put on a couple layers of good painters tape on the outside to help prevent the paint from chipping where my holesaw was going to be used.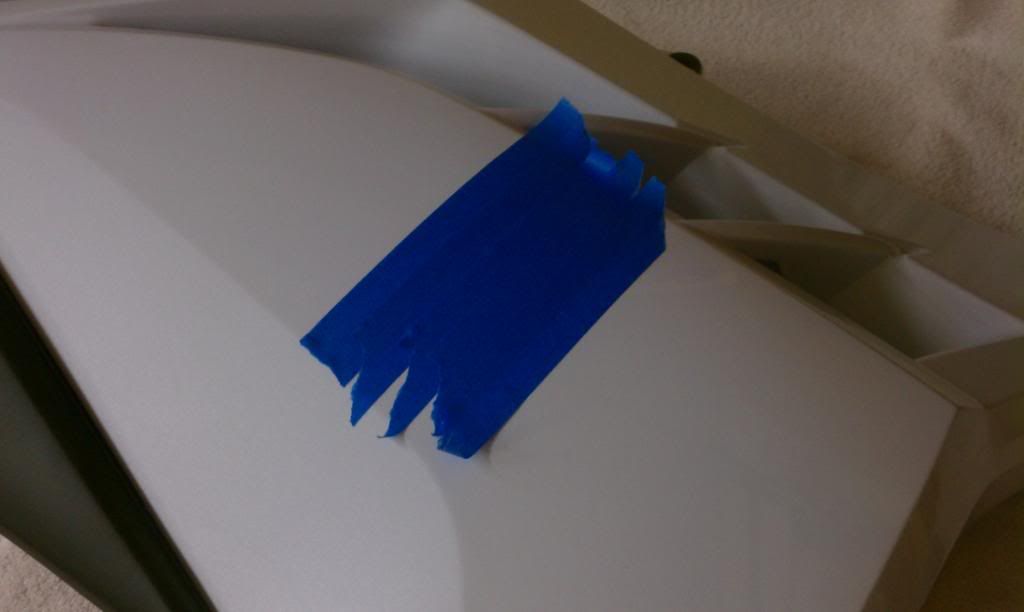 I drilled a 1/8" pilot hole from the inside factory mark...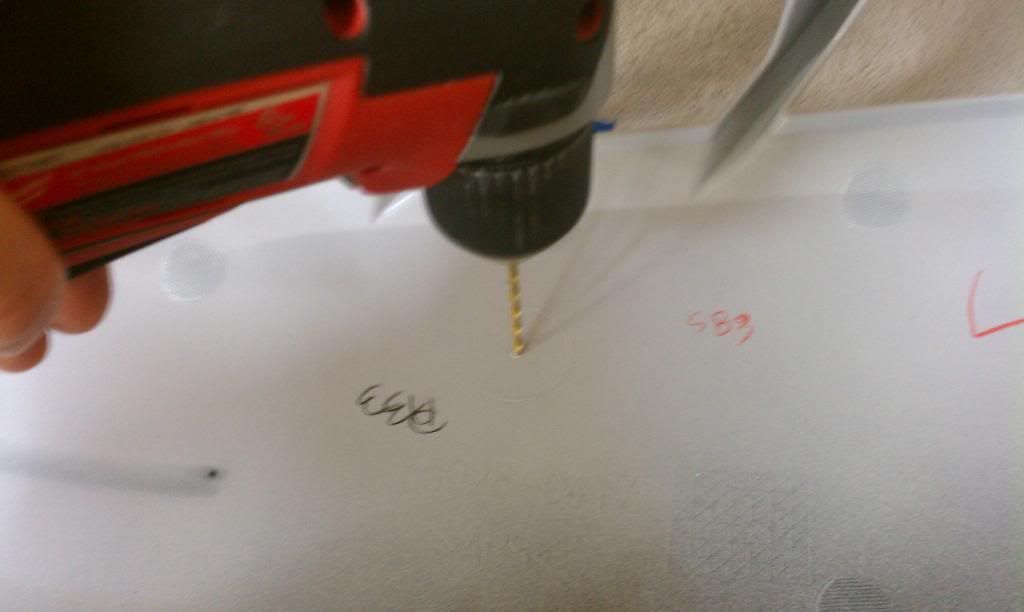 There's no going back now!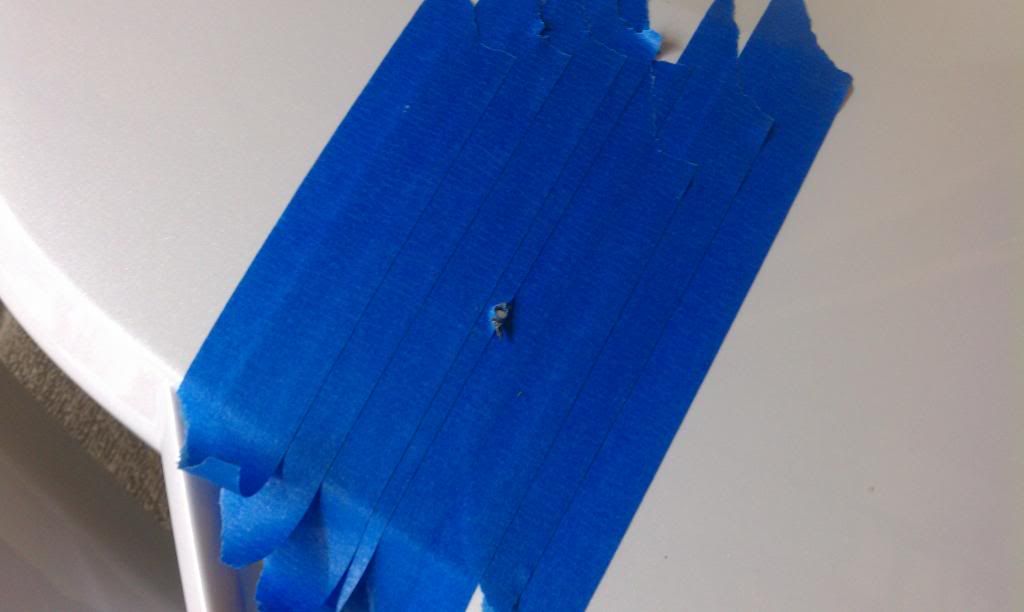 I used a 1 1/8" (29mm) holesaw. If I did it again I would have went with the 1 1/4" one... the instructions recommend making a 30mm hole and say some additional trimming may be necessary. The left fairing worked perfectly with the 29mm hole on their mark, but the right one needed some trimming. It would have been easier to drill a slightly larger hole than to do all the filing I did.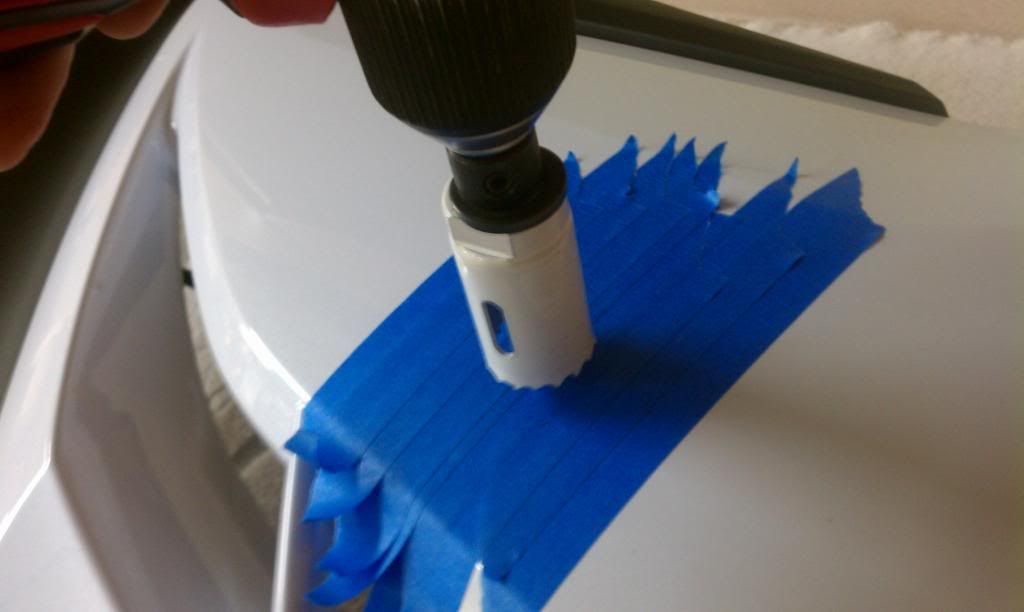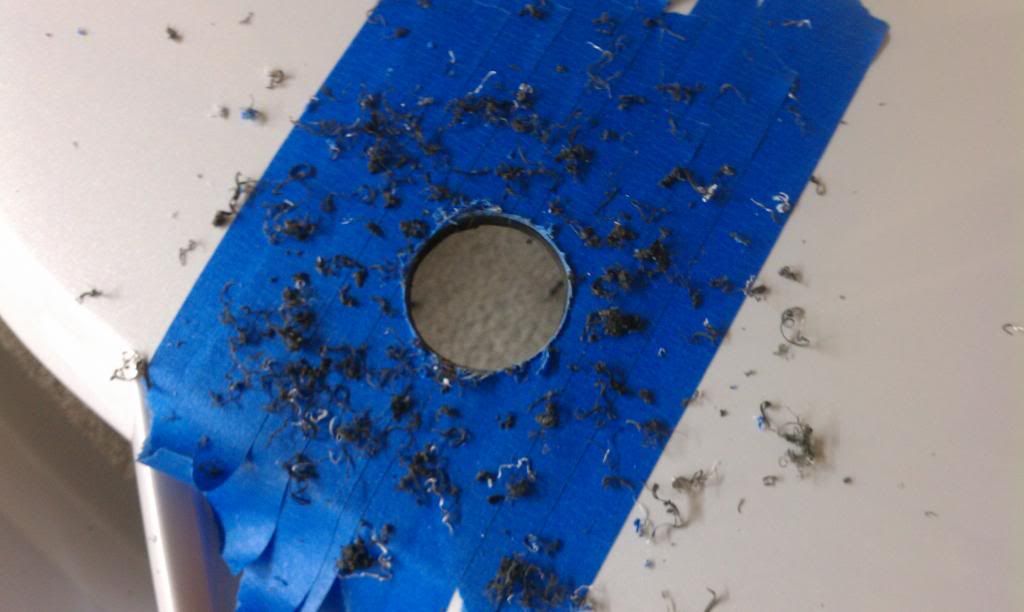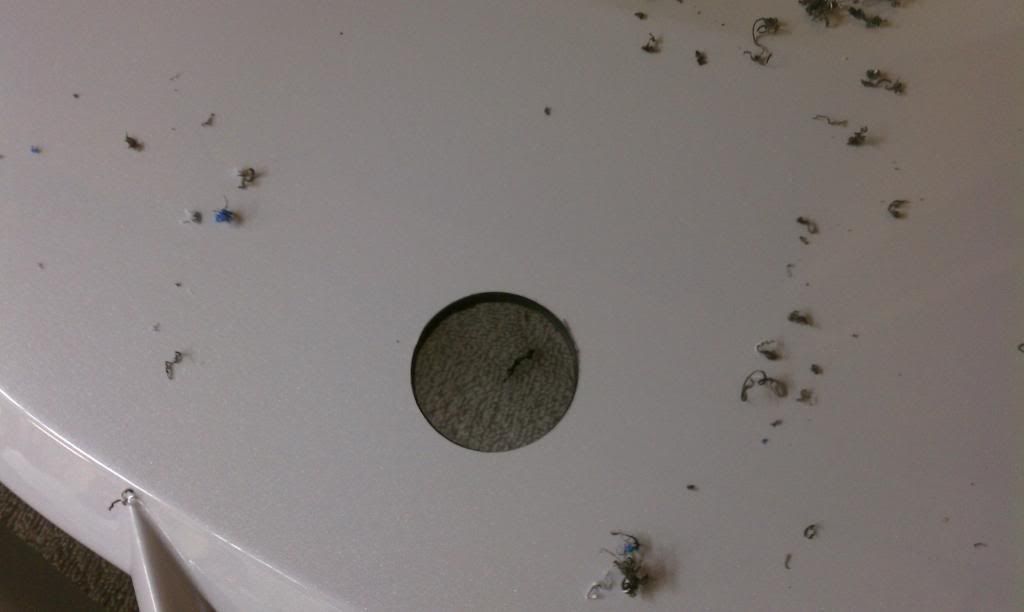 Fairings were reinstalled, and brackets for the sliders were added...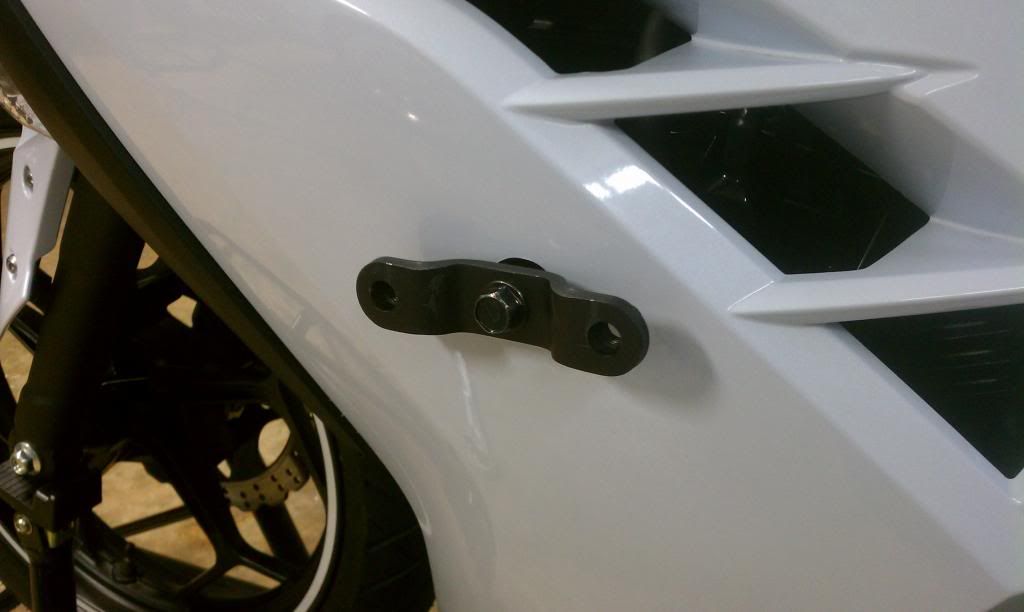 Plastic sliders bolted right up and I was done. Total time required was about 3 hours including picture taking and consuming an adult beverage...
Here's the finished product.