Discussion Starter
·
#1
·
I've seen a couple other threads on installing 15 tooth front sprockets, but thought I'd share some pictures of installing mine to help out.
First off - I never saw a consensus on which JT part # was correct for the 300. I looked at JT's drawing on their website, and ordered the JTF1539-15.After removing the factory 14T sprocket from the 300 I can confirm the JTF1539 has the same offset as the factory sprocket. I'm not saying that some of the other part #'s floating around out there won't work, but the 1539 puts the chain right where the factory had it.
I started by removing the shift linkage. note that the factory was nice enough to make an index mark for re-aligning the shifter for assembly.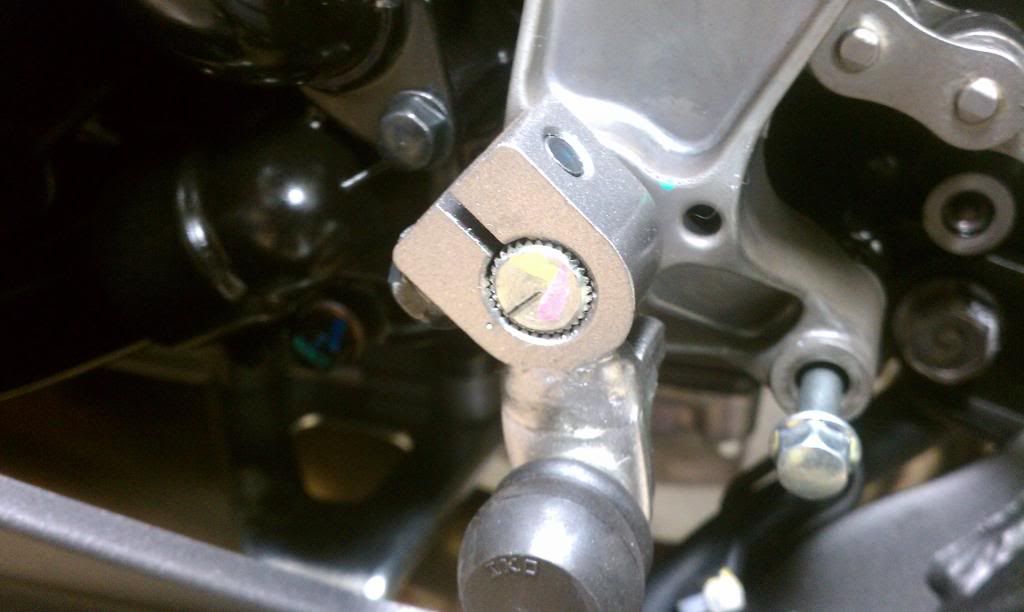 Removed the black plastic sprocket cover
Followed by the speedometer pick-up (marked in red) and bracket (marked in green).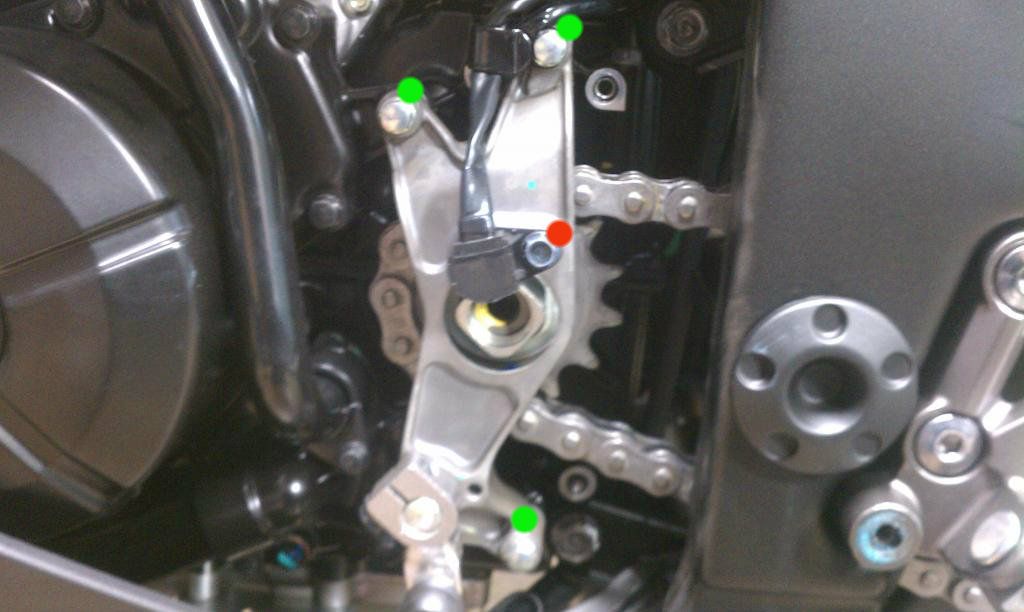 Using a chisel and hammer I flattened the washer locking the CS nut (the big one) in place, being careful so I could re-use it.
I used a pneumatic impact wrench to remove the CS nut. I'd imagine a socket and enough leverage would work also, but you would need to jam something in the rear wheel to keep it from just turning over. With the CS nut off, I loosened the chain and dropped it off of the rear sprocket, giving me enough slack to remove the front sprocket. If you are not familiar with checking and adjusting chain tension - get out your owners manual that came with the bike - it's in there and is something that should be done regularly!
The new sprocket slipped on easily and I reversed the procedure to button it back up.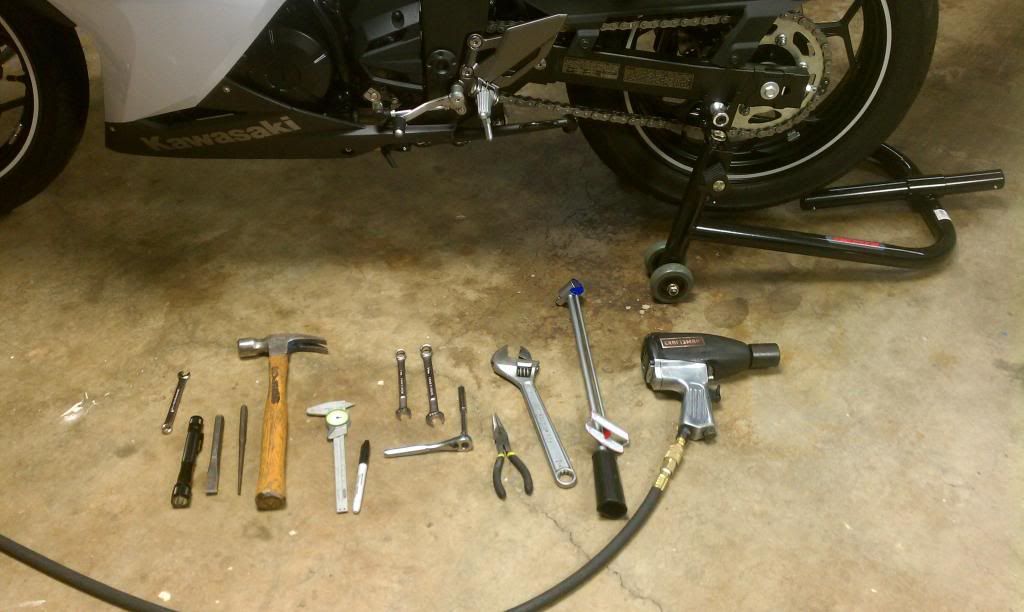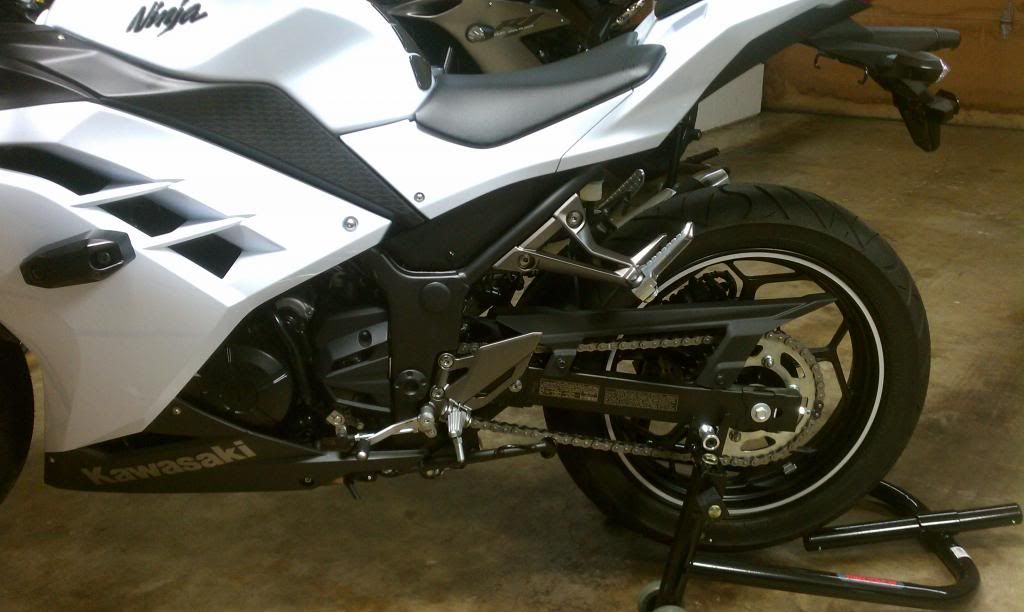 I am curious to see how far off the speedometer is after this... a speedoDRD is easy enough to install but would change this from a $20 mod to a $100 one.
Anyways - I hope some of these pics help those of you contemplating the switch!