Discussion Starter
·
#1
·
Well, I was SO excited to go riding today seems Hydro got off early so we go on a nice long ride in The Villages here. Well in the middle of riding we found a Best Buy and I thought "Oh Hey! Im gonna get a geek squad car pic for the forum game"...well no geek squad cars in site, even in the rear because we even checked there.
Okay...onward; I pull into a parking spot in the parking lot with Hydro to map out where we were gonna go from there and was gonna stretch my legs a bit..bad idea. I kicked my kickstand down and when I went to set the bike down onto it it folded back up...bike went down, shoved me down under it trapping my legs, and screwed my bike all up. I'm upset at myself for not double checking my kick stand, but who knew it would fold back up?! So needless to say I cried my eyes out....bad...like mascara running all down my face crying. & to top it off im crying again as I type this. Go figure, its not because I made a driving error and laid my bike down...or had a blonde moment and did something completely idiotic....it was something like this.
So here is my damage;
(SCUFFED LEFT MIRROR)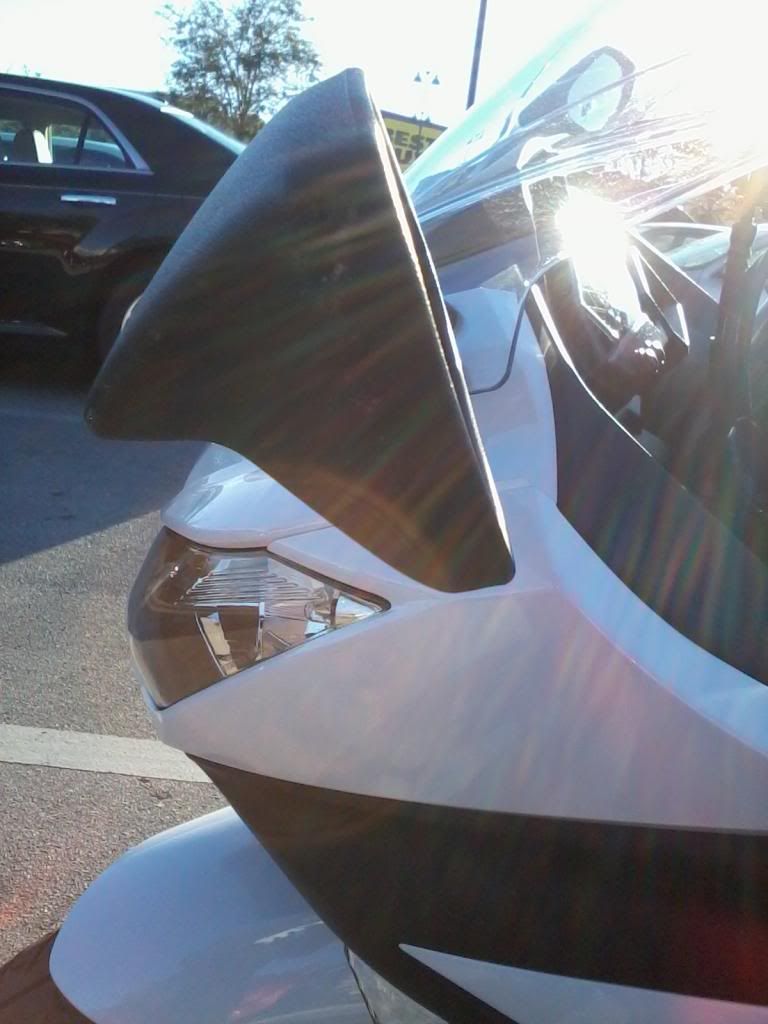 (BROKEN LEFT CLUTCH LEVER)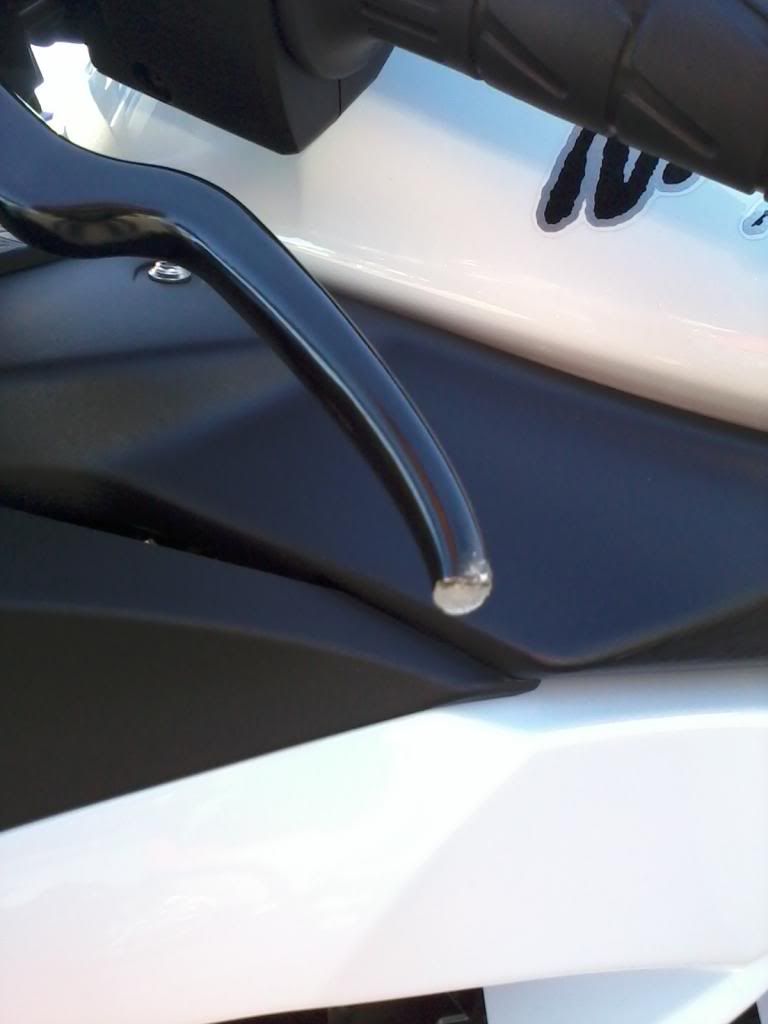 (SCRATCHES ON SIDE FAIRING)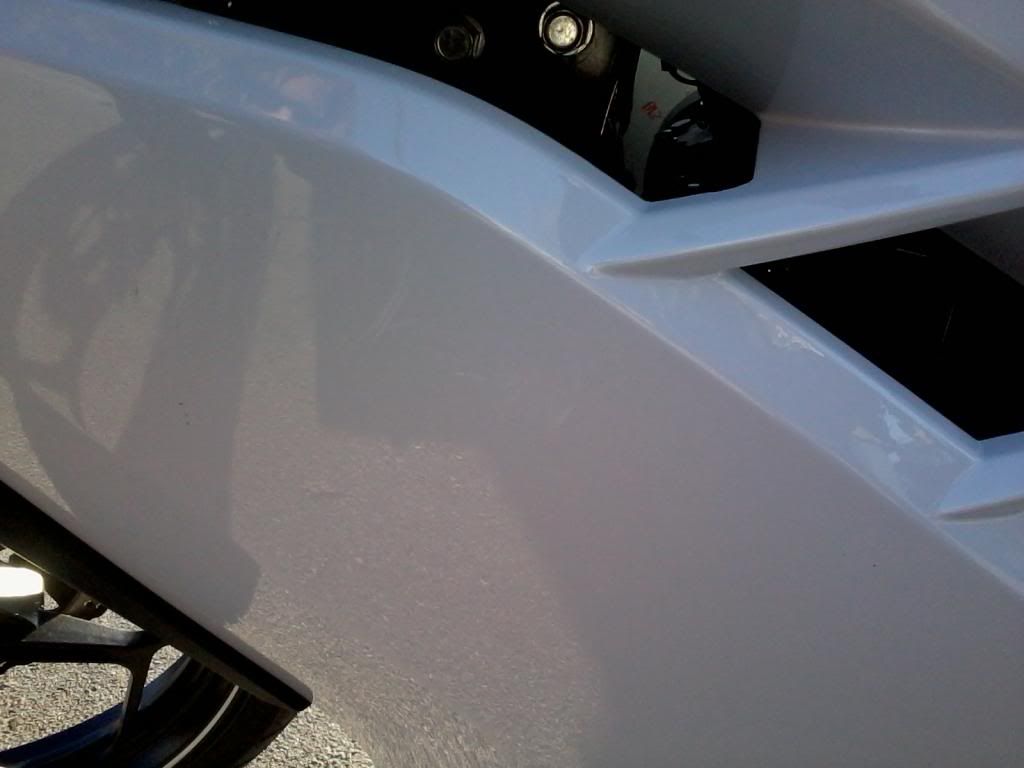 (BENT GEAR SHIFTER)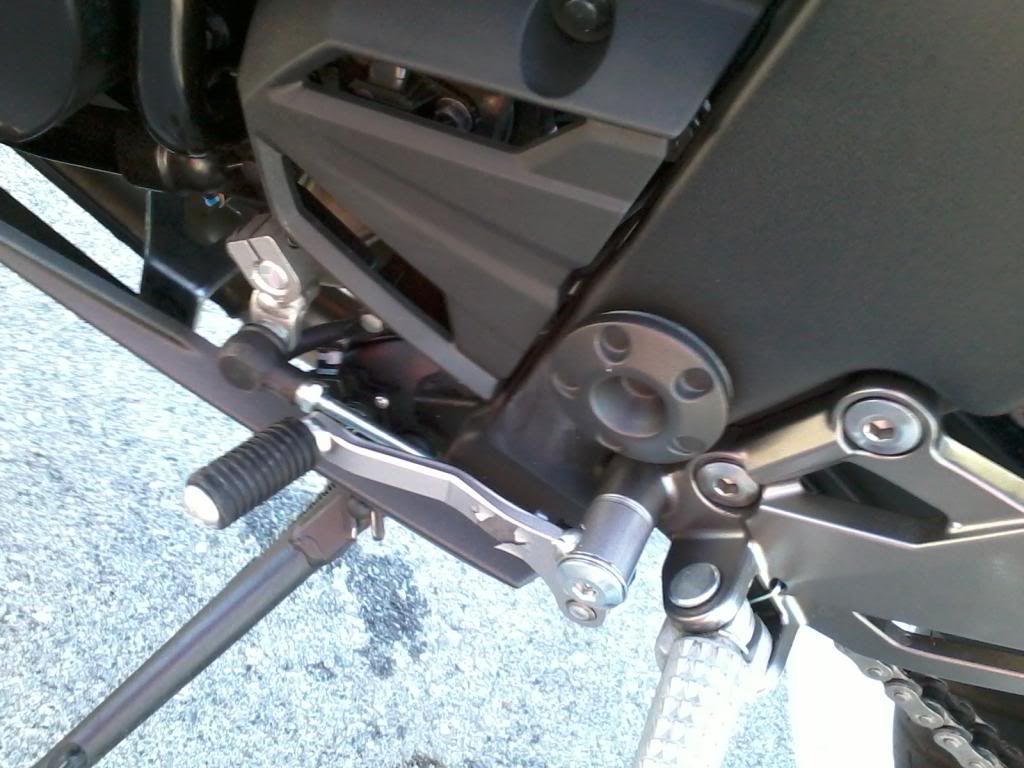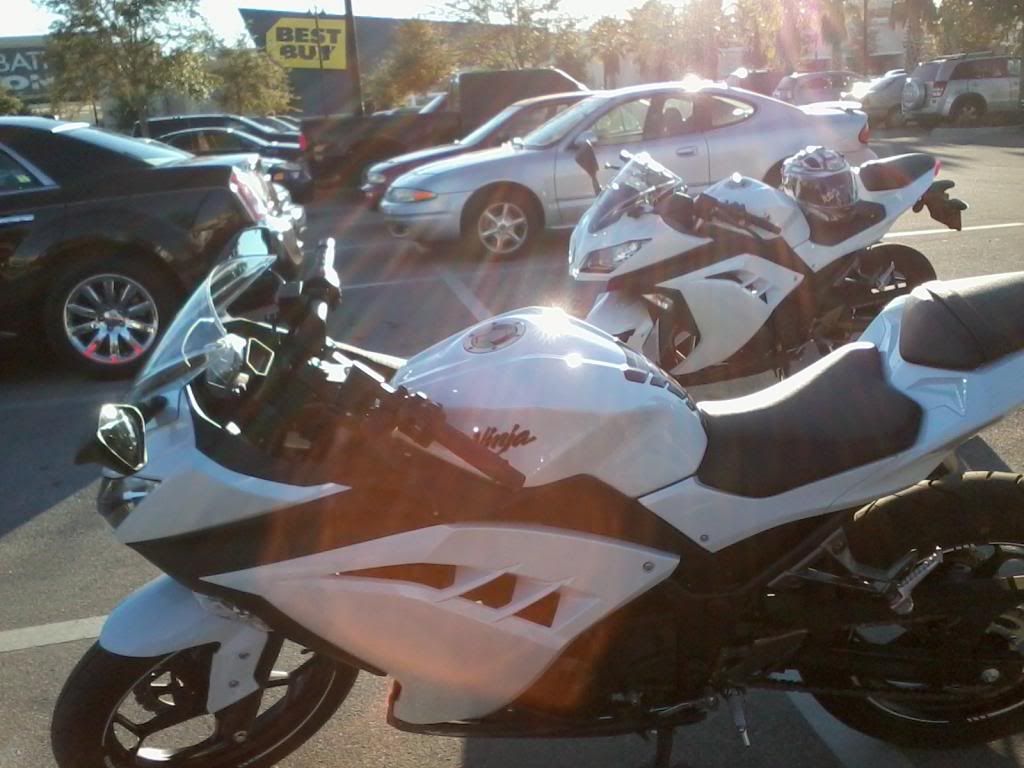 So that being said, if anyone has any of the above said parts they have changed out and want to sell...please let me know. That is the clutch lever, gear shifter, and mirror. Fairing is light, so im gonna try my best to buff it....thankfully I think my legs caught the best of it when the bike came down.