Discussion Starter
·
#1
·
Thanks to "cbzdel" for the idea of this DIY!
I thought it was a great idea, and decided to snap some pics while I did this to my bike today. Sorry if it's too much, but I wanted to be thorough since I know there are a lot of beginners on this forum
Required tools: ratchet, 10mm wrench, 5mm allen key, 10mm socket, (loc-tite optional)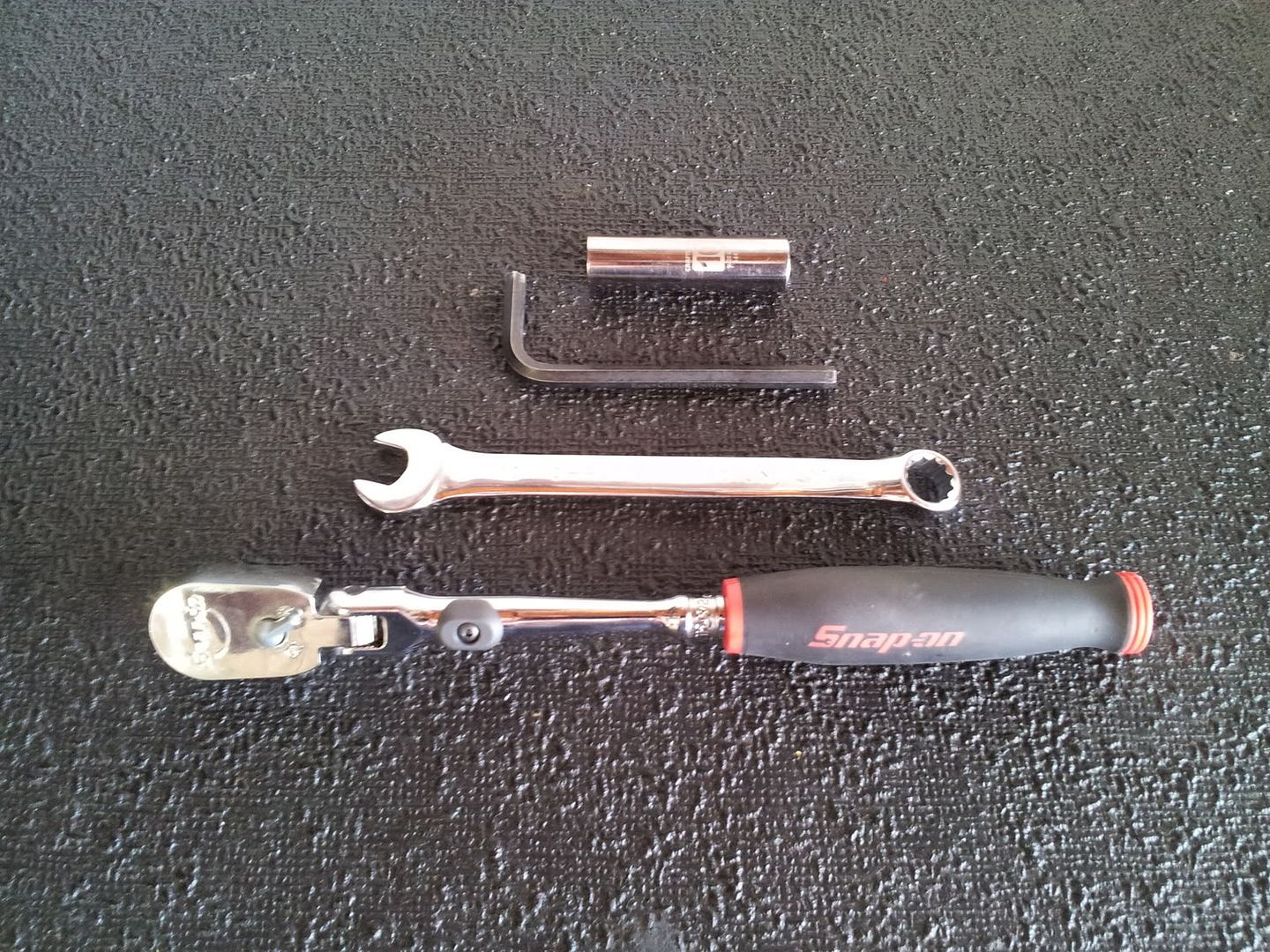 Remove front reflector from wheel fairing using a 10mm wrench.
Once loose, you can twist the whole unit off by turning the reflector itself.
Note: be sure to catch the spacer when removing the reflector, as it will be used again with the new bolt.
Remove the reflector from the bolt by using the same 10mm wrench to hold the unit steady, and your hand to twist off the reflector.
Shown are the three pieces of the front reflector.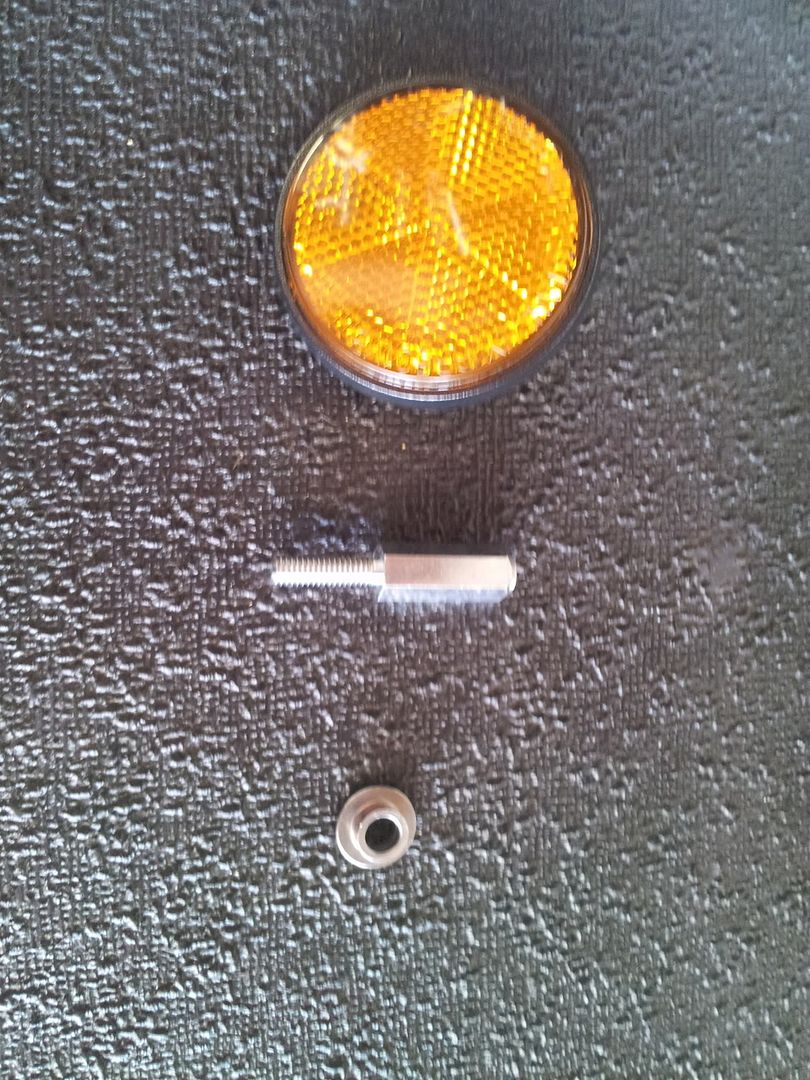 Using your ignition key, pop the rear seat open by turning the key, and lifting up on the seat at the same time.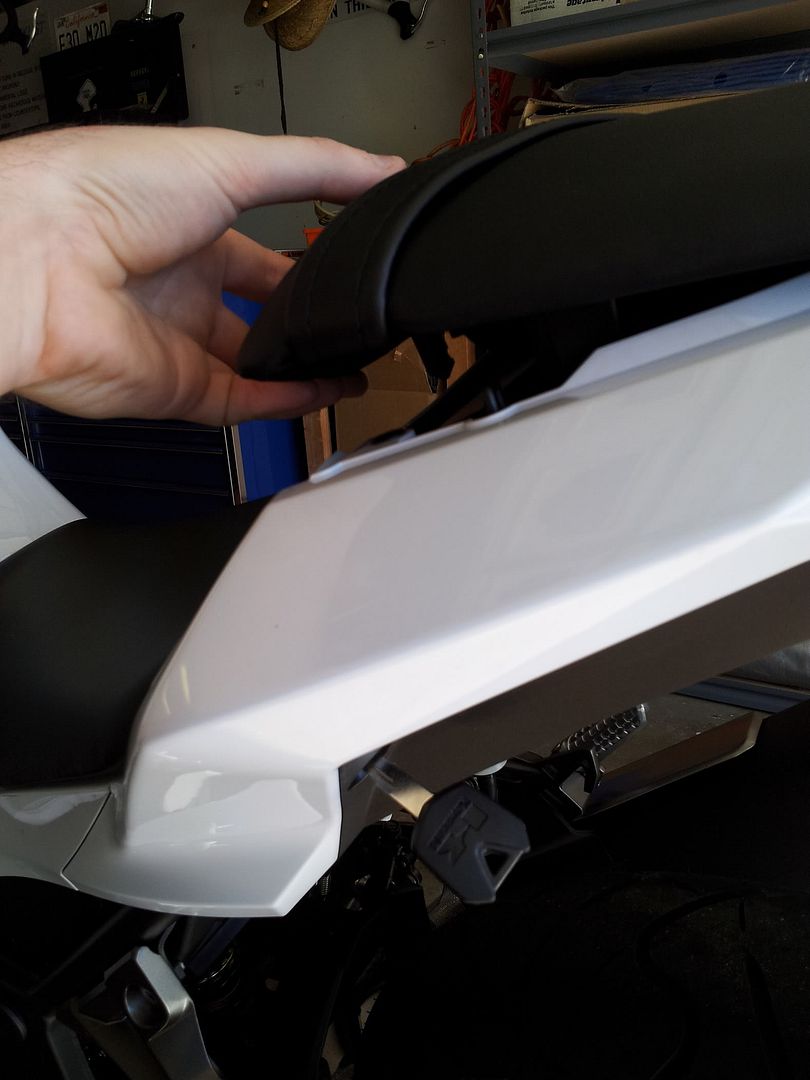 Insert your fingers as shown to pull on the tab holding the top tray closed, and lift it open to gain access to the bottom compartment.
Using your 5mm allen key, remove two bolts of your choosing, from the four shown here. It really doesn't matter which ones you choose - I just did the ones that were most convenient.
Add a drop of loc-tite or similar thread-locker to each bolt you remove and re-install. Thread-locker helps retain bolts where they are installed, when less than favorable conditions (such as excessive vibration from our little side-by-side engine) are present.
Re-install the bolts that WERE on the front of the bike, where you just removed the "flush" ones.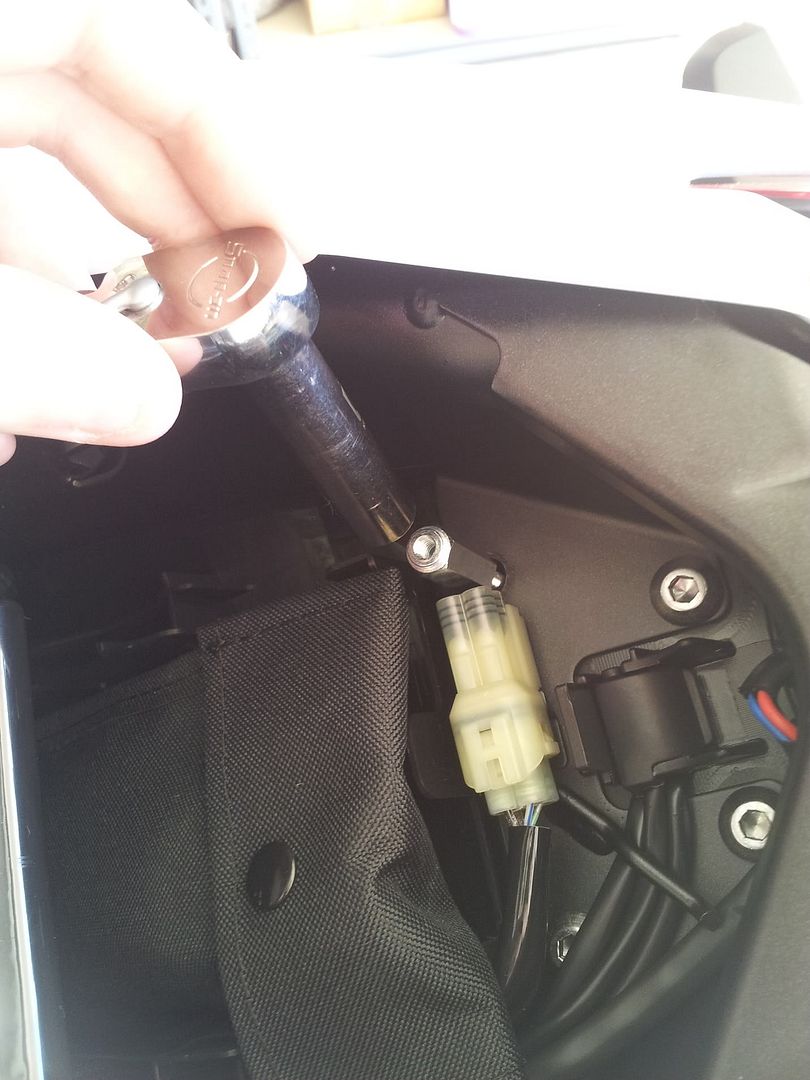 Slide the old spacer from the front of the bike onto the bolt that you removed from the rear of the bike.
With thread-locker on, and spacer in place, install the "flush" head bolt into the front fairing using the 5mm allen key.
Enjoy your "new", factory look, reflector-less front fairing!
Why are there so many steps for this simple mod??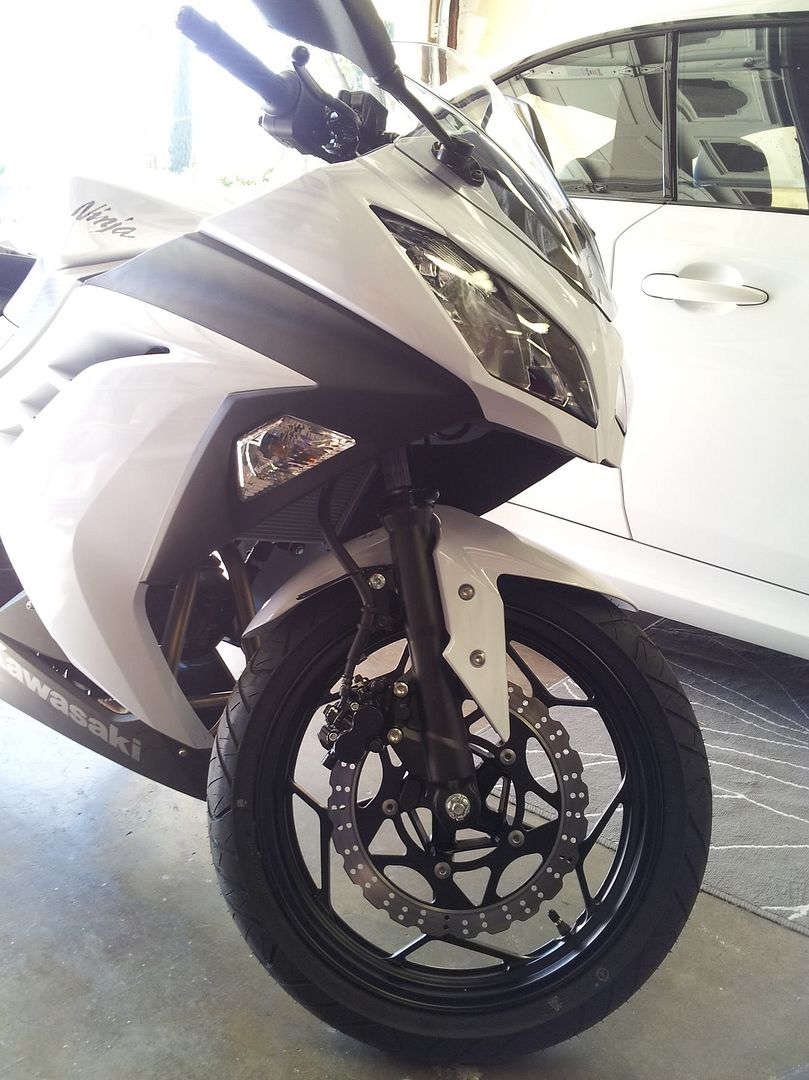 Thanks for looking!