Ok so i got around to installing my clip ons today, took me about 4 hrs due to silly mistakes, tools gone on walkabouts when needed and short attention span.
I started off great stripping the screws on both bar ends due to not enough heat, And come time to drill holes both batteries were dead and the charger was m.i.a. Eventually got it all done with the trusty dremel in hand.
cbzdel i also ran into the same prob with the brake line, my quick fix was to twist the lever up a bit and cable tie the brake line (only enough to move it away from the corner of the guage) to keep it from snagging on the guage cluster. Now i find it JUST floats over the guage.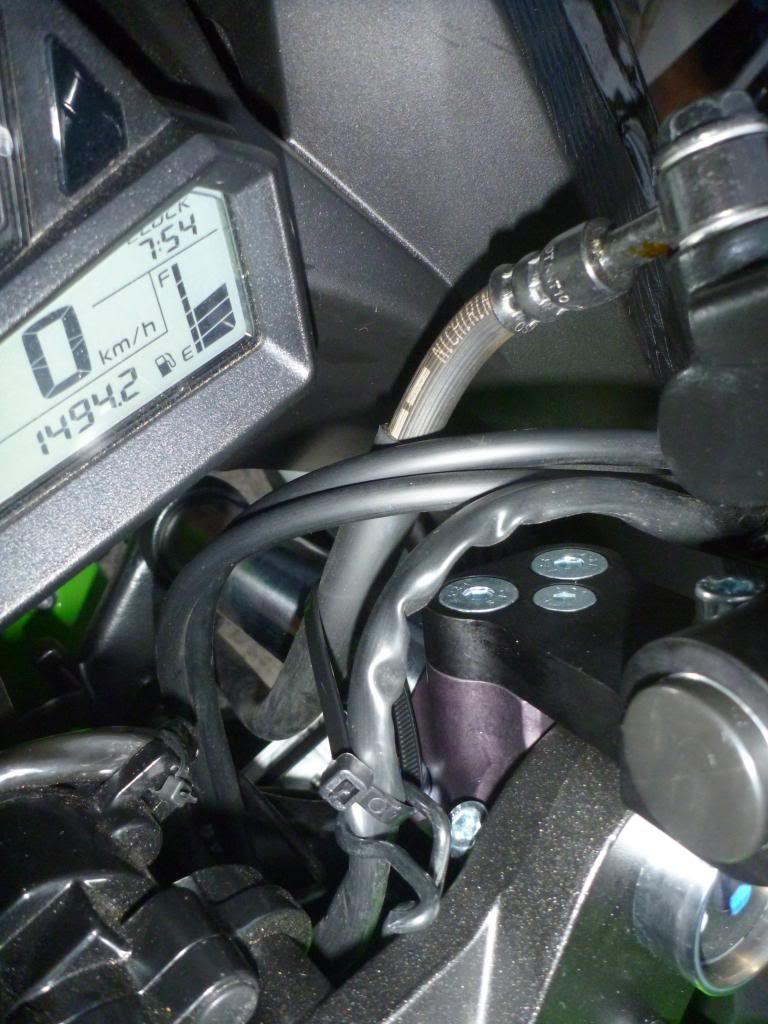 All in all i think this mod is the best so far. It is more comfortable for me and feels alot nicer in corners.