Discussion Starter
•
#1
•
I have seen this on a few other mechanics forums and thought it might be fun to see what the motorcyclist toolbox looks like! Myself I live in an apartment and just got outta school so I have a school toolbox full of Kobalt tools and a Snap-On Box for the professional stuff. For right now I'm just gonna post pics of the school box!
Front and center: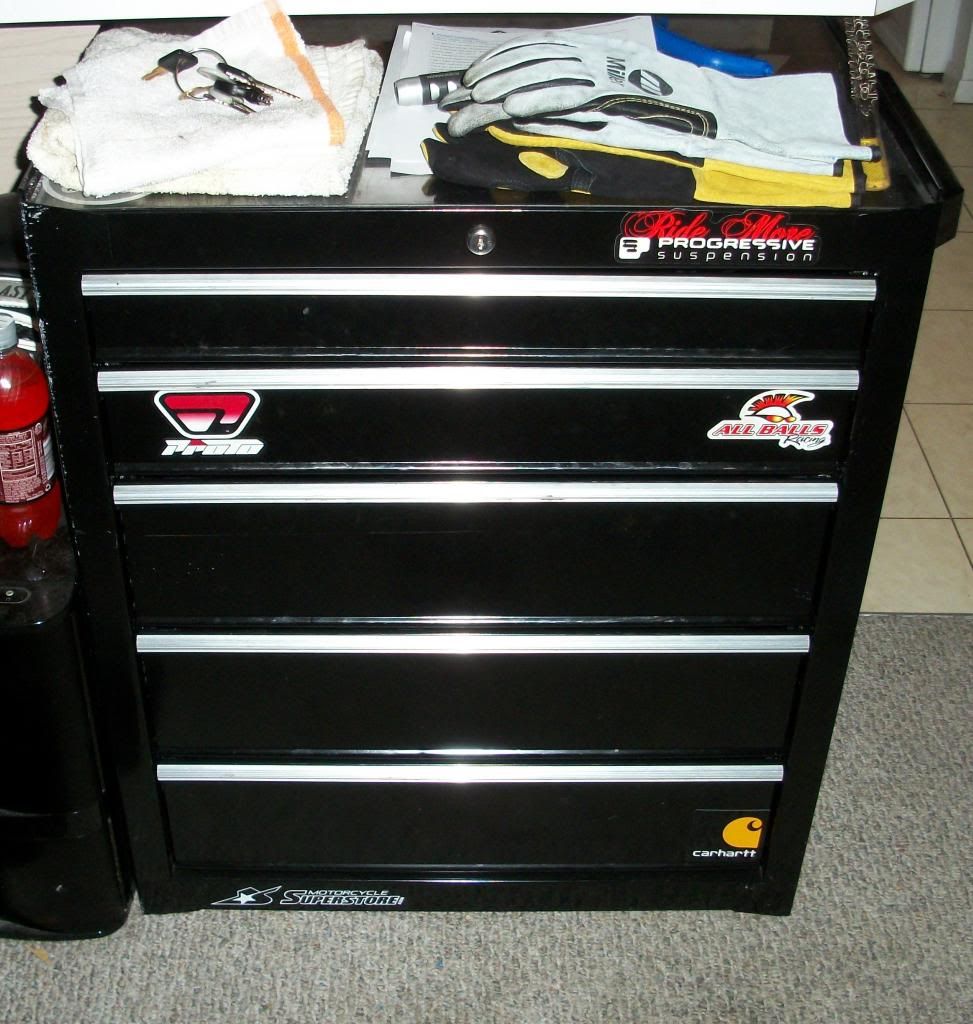 The wrench drawer, complete with flashlight, safety glasses, stubby ratcheting wrenches, standard and metric wrenches: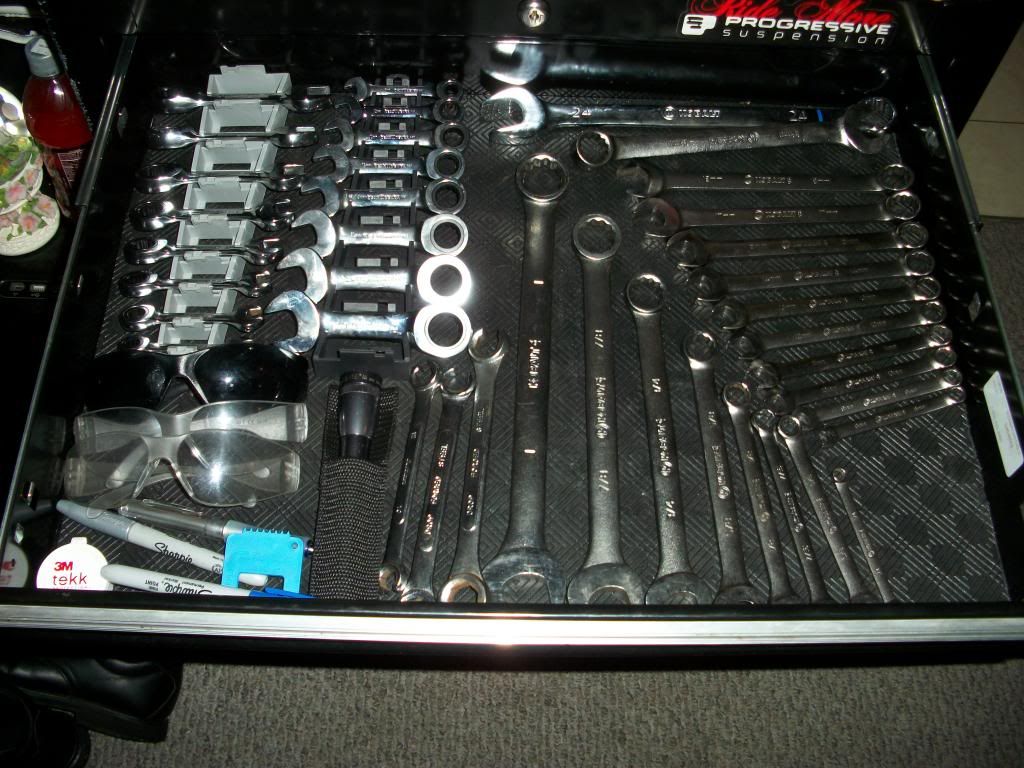 The Ratchet and socket drawer, filled with again Kobalt sockets and ratchets some Harbor Freight composite ratchets and kobalt hansen socket rails (way easier to keep track of sockets than the normal rails):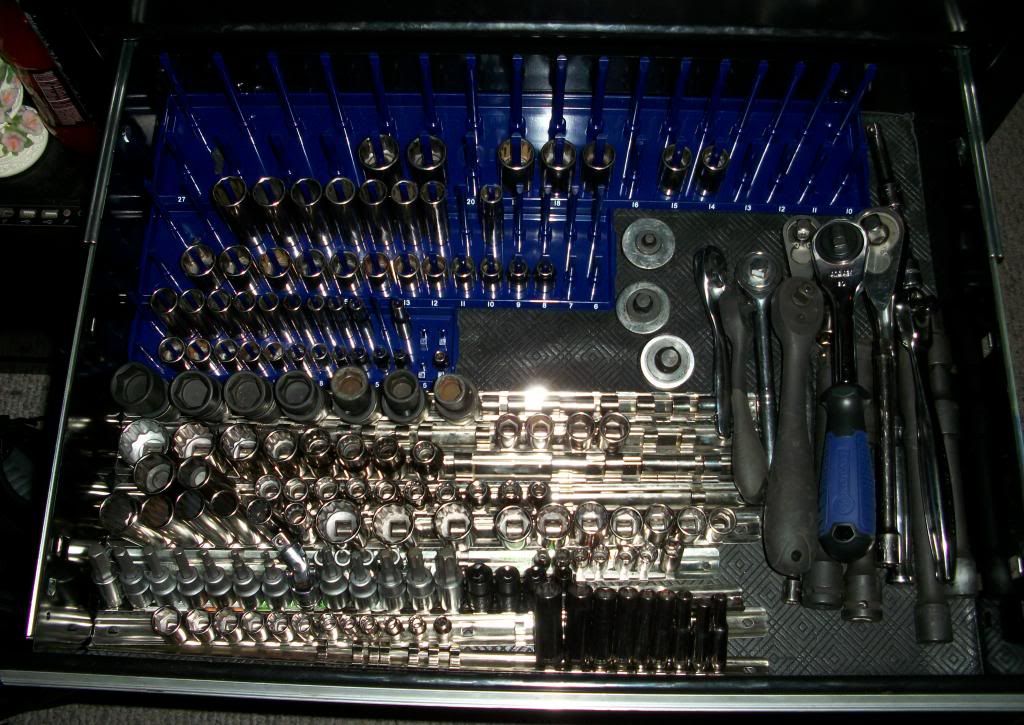 Hammer and Pliers Drawer, complete with duralast screwdrivers from autozone
, punches, test light, kobalt ball peen hammer, dead blow, harbor freight picks, tire gauge, pry bar ect...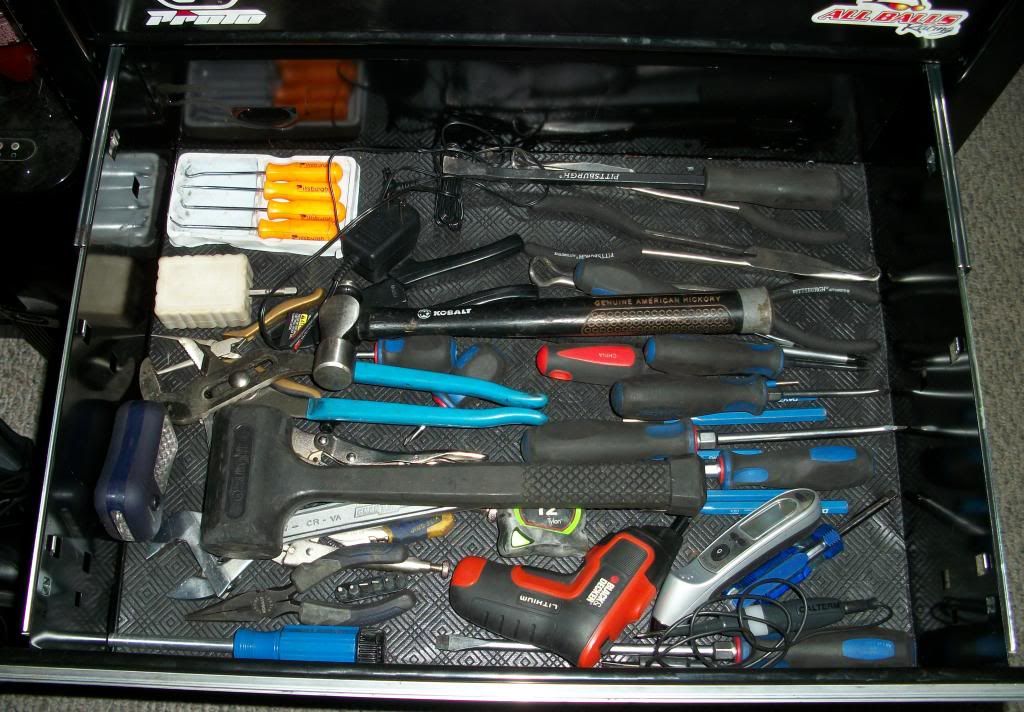 The junk drawer.... where to begin... snap ring pliers, exacto knife set, 3 jaw pullers, hammers, magnets, wiring terminals, allen wrenches, wire brush, long screwdrivers...zip ties...
My favorite drawer, IR 1/2 Impact and 3/8 air ratchet along a case of impact sockets from 8mm -33mm (Grey Pneumatic) Nitrile gloves, air tool oil, and liquid wrench for those rusted solid bolts.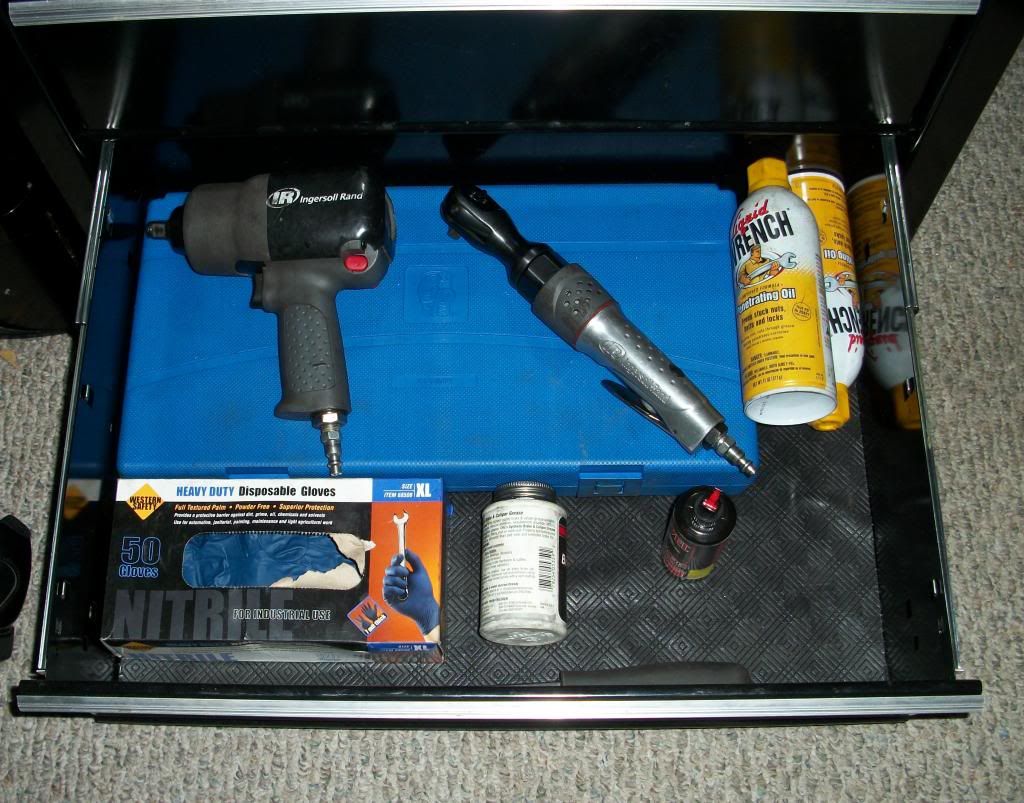 and lastly a blind bearing slide hammer for motorcycle wheel bearings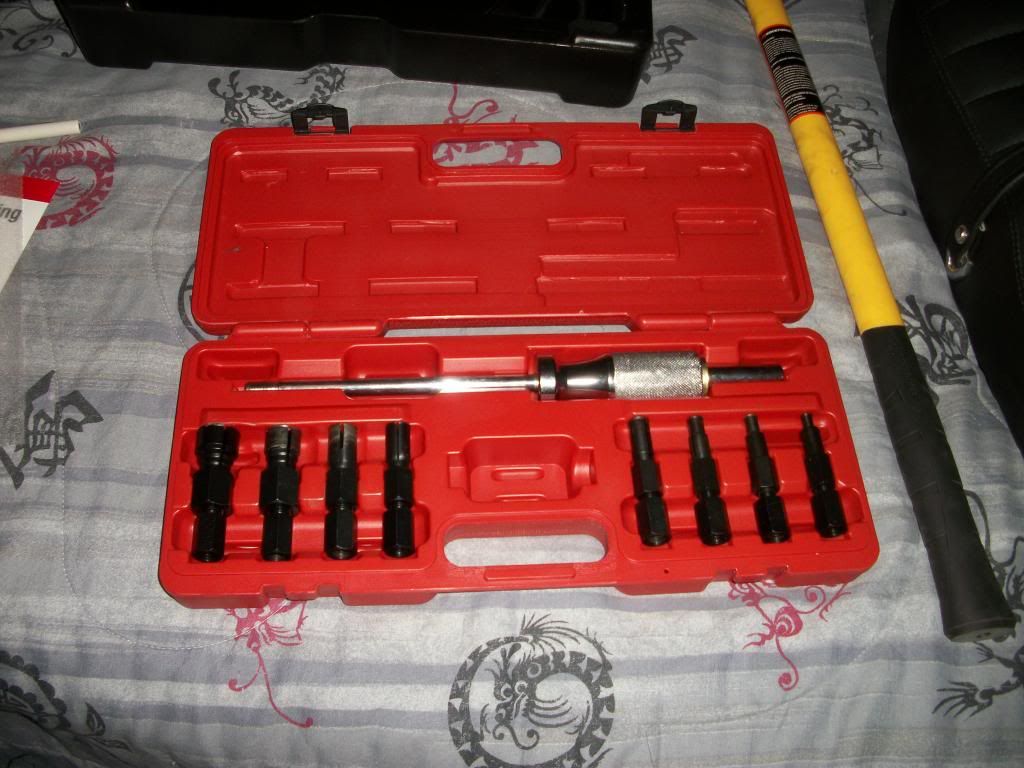 Show us what ya got!