Discussion Starter
•
#1
•
Hello all!
My name on just about every forum I'm on is GenPatton, and have been involved with motorcycles of my own for the last 3 years now. I am 23 years old from the Capital Region of NY. When I was younger (~6 years old) my dad had owned a few Harley's and I went everywhere with him as his passenger. It made me love motorcycles. Him and his brothers rode their whole lives; my dad having ~40 years of riding experience. My uncle on the other hand fell short - 5 minutes before I was born, he crashed his brand new 89' Kawasaki Ninja ZX10 and lost his leg.
Anyhow, flashing forward, so I've always wanted my own bike, and when my buddy turned 20, he bought himself a 96' Gixxer SRAD. He let me ride his bike, and I immediately fell in love with sport bikes. The following week, against my better judgement, I bought myself a CBR 900RR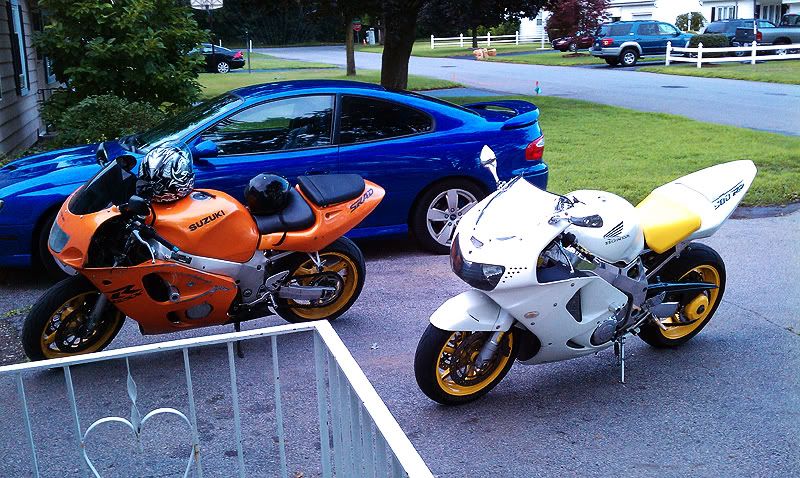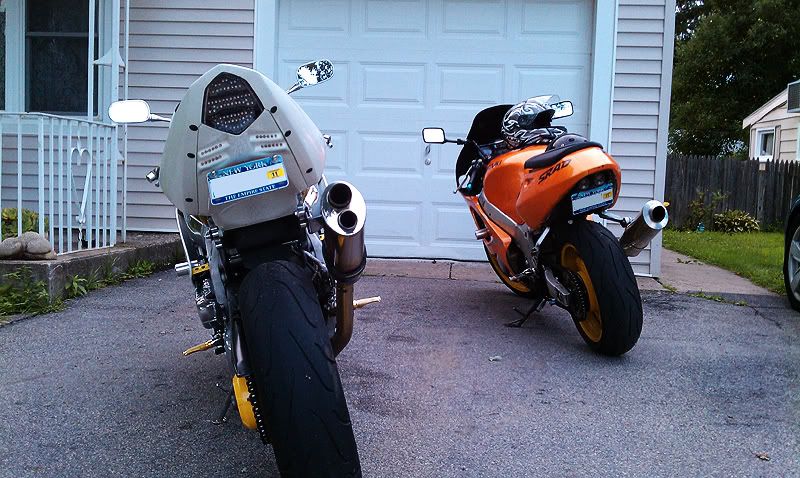 So .. come the end of August, only have a month of riding, I get a call from my friend saying he was at the Hospital, he got into a motorcycle accident. I guess a 17 year old girl coming the opposite way down a road, wanted to take a side street, thought she had time, turned, and my friend ended up slamming into her rear quarter panel at 30mph, flying over her car, and only wearing a t-shirt, work pants, gloves and a helmet, somehow managed to not get any road rash, but did break his arm in 3 spots.
I must admit, riding mostly alone from September to November did begin to get a little boring.
So, end of the season, since he still loves motorcycles, he's back at it and buys this:
So I rode his ZX6R in the dead of winter, fell in love with it (It was my favorite bike), and not liking that I own a liter bike as my first bike, I decided to sell the 900RR and went looking. Because I didn't want to be a "copycat" and get the same bike, I ended up buying a different ZX6R .. and proceeded to strip it down that same winter
... get some custom work done ...
... and then put it back together ...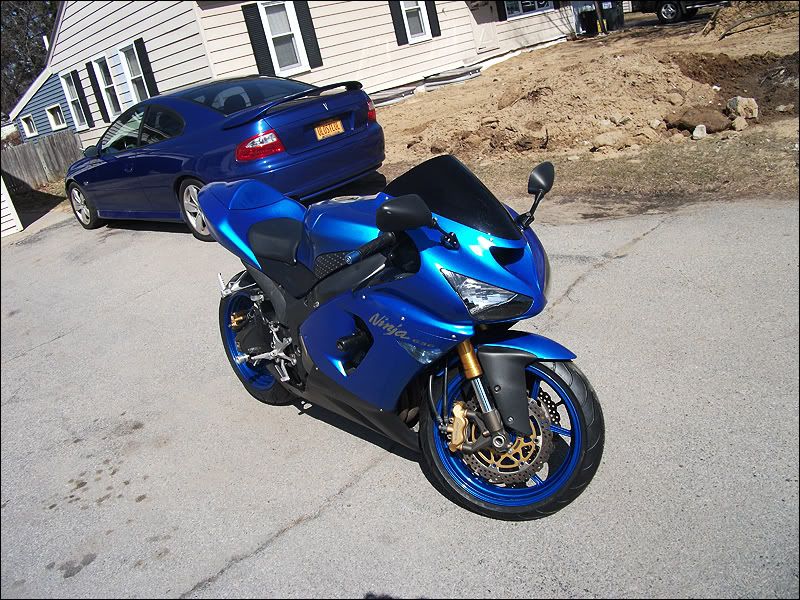 Around this time, my father got back into motorcycles to ride with me, and bought a Buell...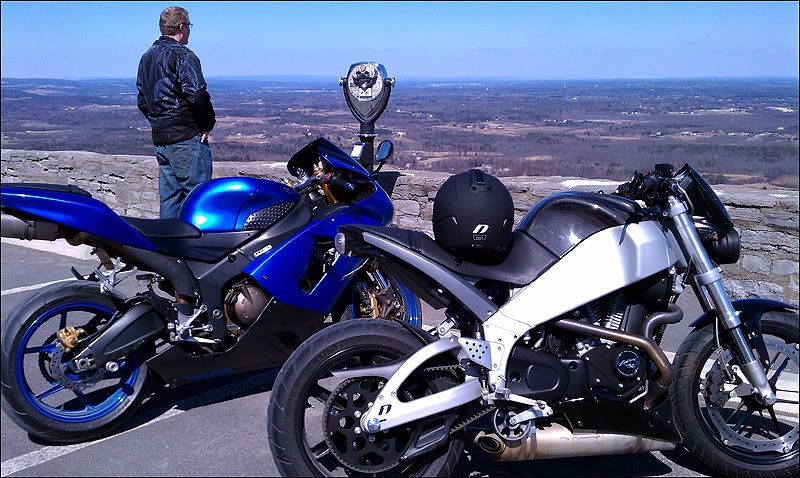 But trouble ensued with the 636 motor. There was something wrong with it, that no matter how deep I digged, myself nor any other mechanic could figure out what was wrong. So I cut my losses, and wanted something more comfortable
(Z1000)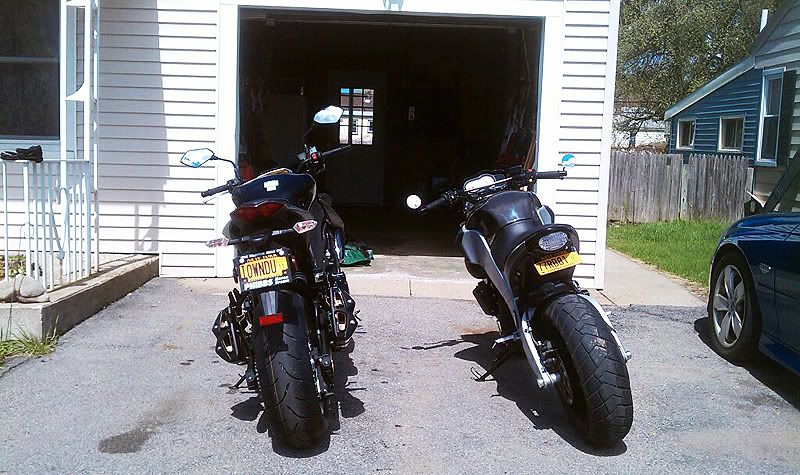 and quickly modded it to my liking...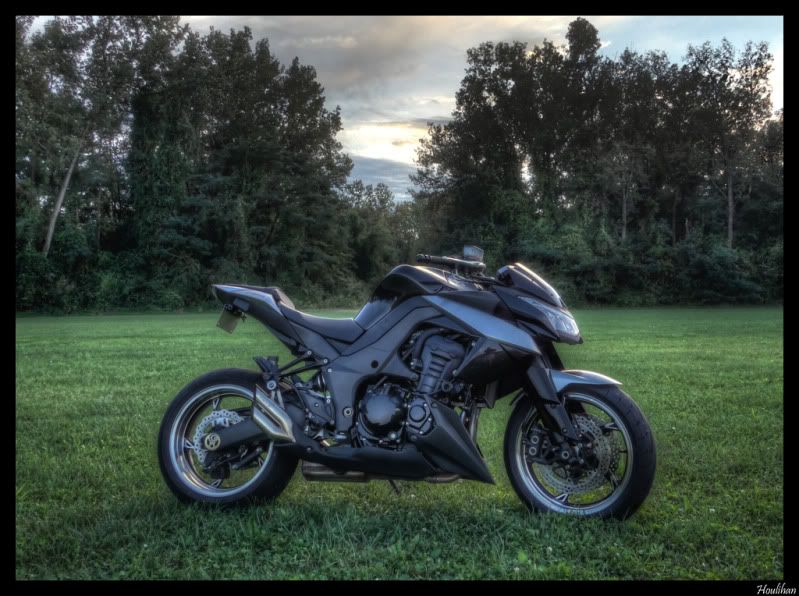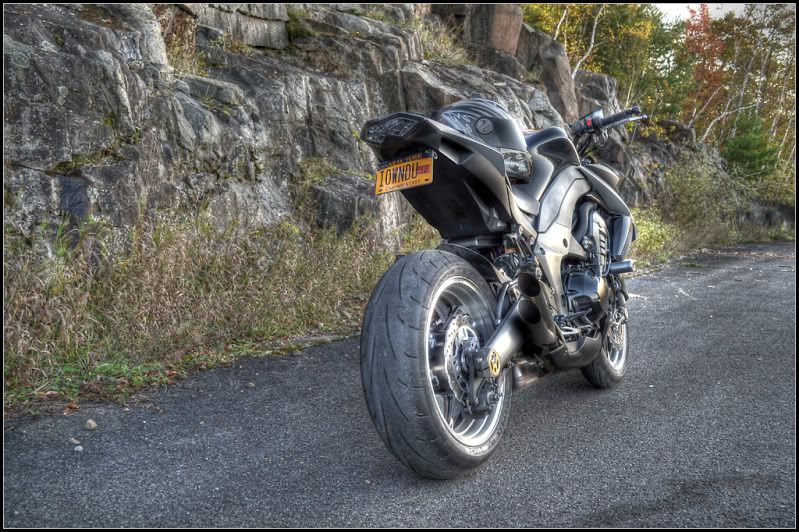 After a while, my dad wanted something bigger that my mom could ride on the back of, so he sold the Buell and went with a large cruiser, the M109R. Picture of me riding it (rear seat cowl on), with him on my Z1000 goproing:
I ended up selling my Z1000 after only 1 season because I was joining the military. The military didn't work out, as I was medically discharged, so I headed home in April. In San Antonio's airport, I was on my local Craigslist and found an R6. Called the guy from the airport, told him I was flying home and wanted to come check it out.
The next day, I bought this, and modded it a little bit: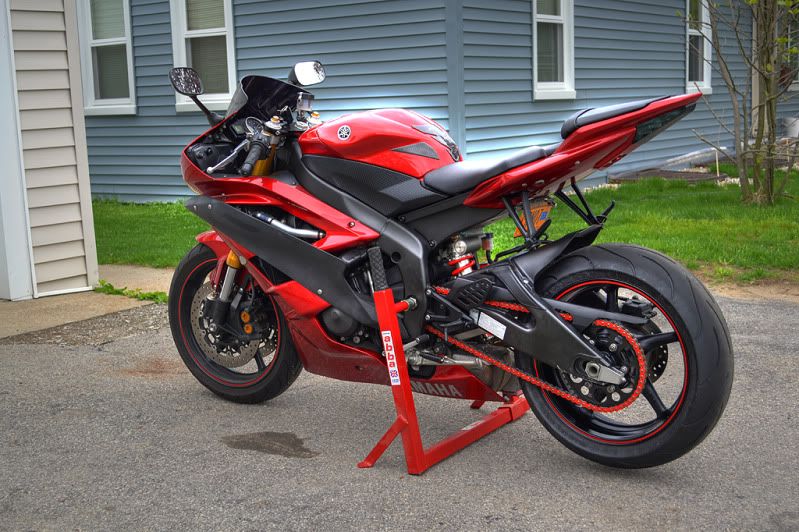 I then planned on tracking it, so I got track bodywork, but the fitment sucked, so I sold it. (Stock tail still on in this picture)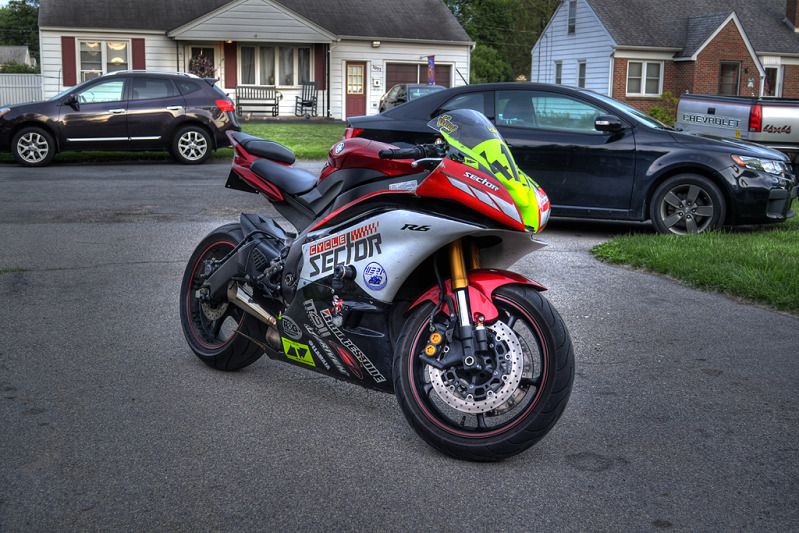 Being a huge fan of Valentino Rossi for many years, I decided to turn it into a FIAT Yamaha replica..
and as it currently sits, tank getting painted and some other work done:
Being a huge MotoGP fan, I drove out to Indy this year with my dad for the Red Bull GP, and got to meet Cal Crutchlow, Stefan Bradl, Colin Edwards and Ben Spies.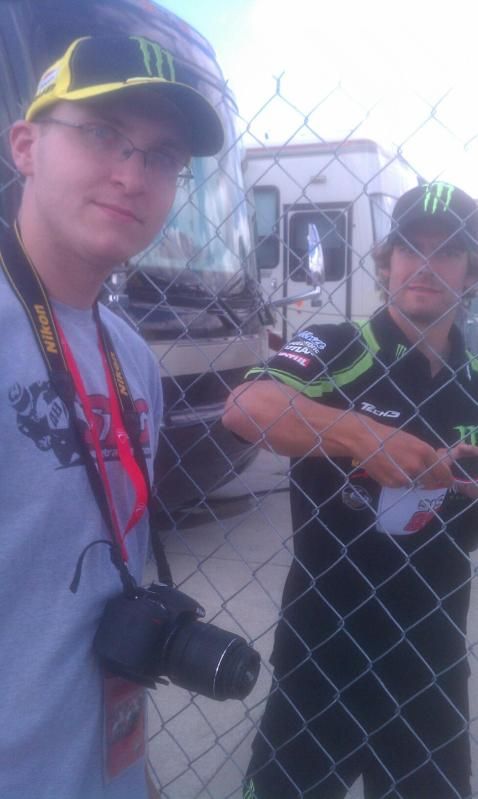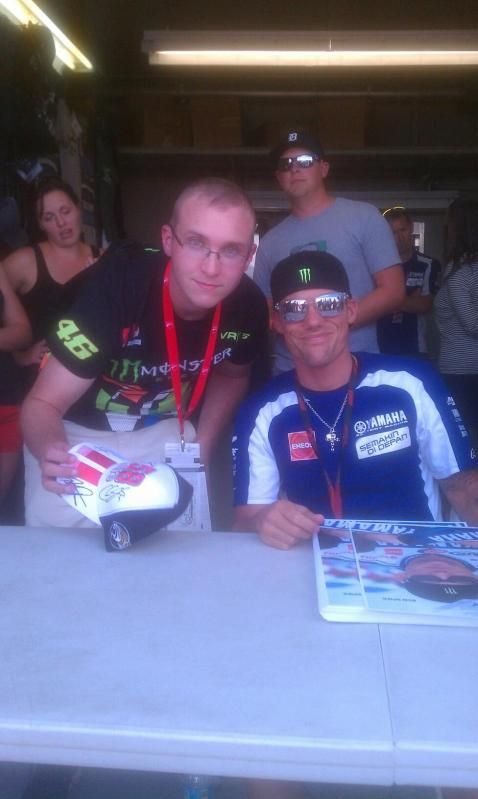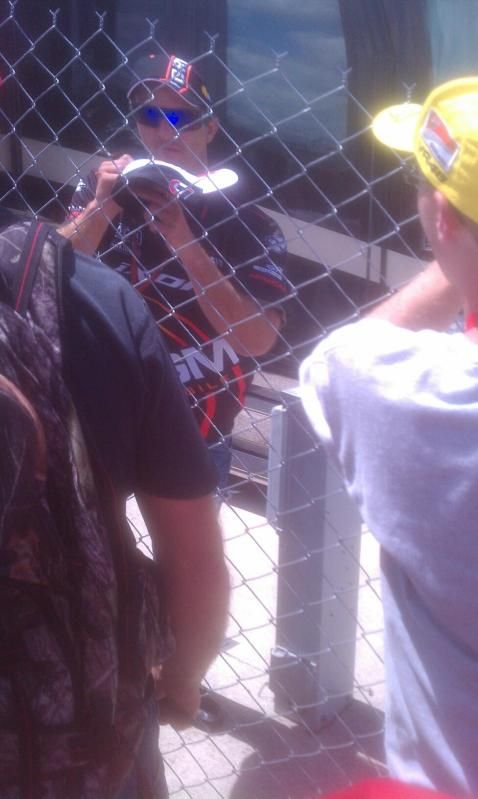 and got my Marco hat signed (RIP!)
So yeah, hope you enjoyed this picture book introduction!